Klangers - a collage by Suzy Starlite
$78.00
$78.00|
$130.00|
$646.00|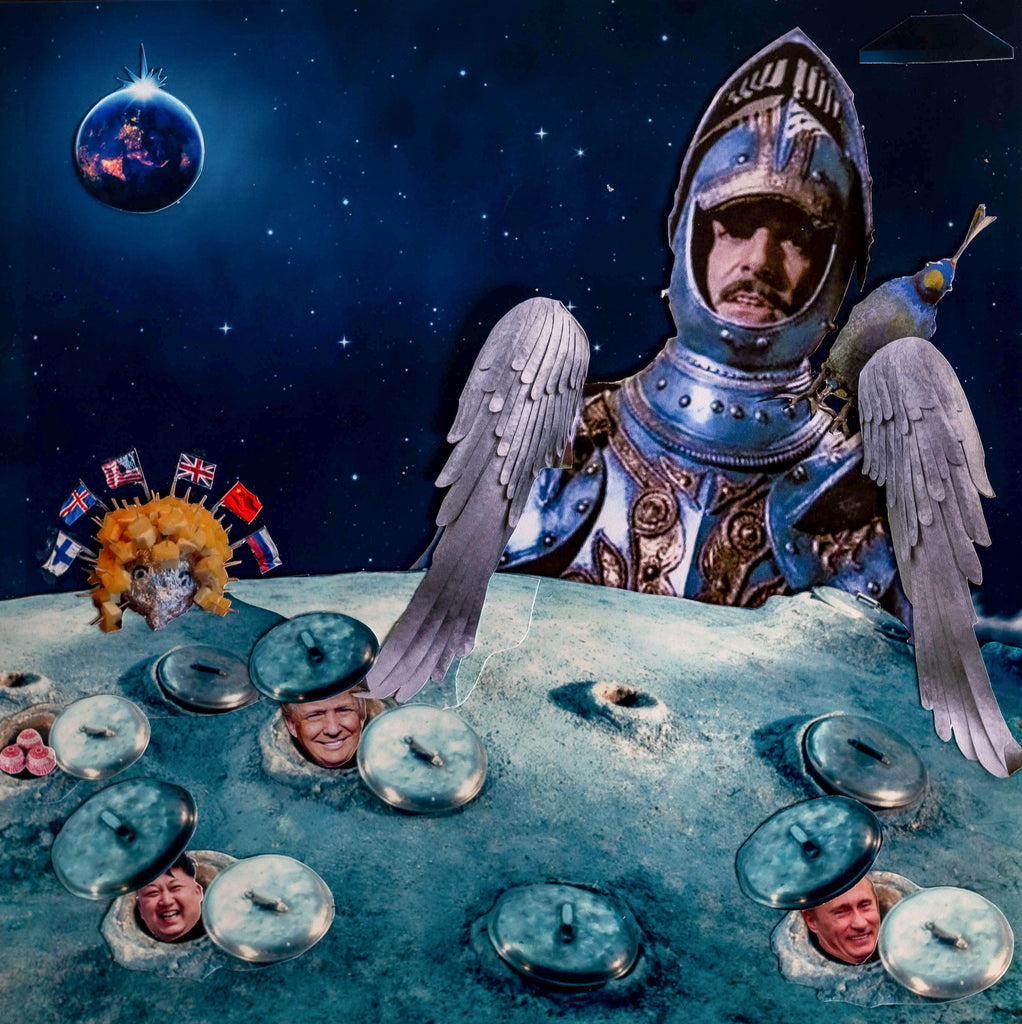 A collage by Suzy Starlite, created in Portugal.
You can choose the original, which will be framed and personalised on the back, or a print.
UNFRAMED PRINT

Our matte fine art prints use smooth, bright white, middleweight, all-purpose paper with a matte finish.

240 gsm.
Bright white.
Smooth matte finish.
Wide colour gamut.
PRINT IN WOODEN FRAME

Framed in real wood frames manufactured in Glouces­ter­shire, UK, this product will arrive with your customer framed beautifully and ready to hang. 
25mm smooth matte black frame.
2mm styrene with an MDF backing board.
Frame manufactured from high-quality solid wood.
It sized perfectly for A2.
The frame comes complete with hanging fixings.
Klangers - a collage by Suzy Starlite
Description

A collage by Suzy Starlite, created in Portugal.

You can choose the original, which will be framed and personalised on the back, or a print.

UNFRAMED PRINT


Our matte fine art prints use smooth, bright white, middleweight, all-purpose paper with a matte finish.


240 gsm.
Bright white.
Smooth matte finish.
Wide colour gamut.

PRINT IN WOODEN FRAME


Framed in real wood frames manufactured in Glouces­ter­shire, UK, this product will arrive with your customer framed beautifully and ready to hang. 

25mm smooth matte black frame.
2mm styrene with an MDF backing board.
Frame manufactured from high-quality solid wood.
It sized perfectly for A2.
The frame comes complete with hanging fixings.

Reviews